The 47-hour Firearm Training Course is designed for security officers and other personnel who must carry a weapon in the performance of their duties. The program incorporates both classroom instruction and practical range instruction. This course covers firearm safety, marksmanship skills, buying and using equipment, cleaning of firearms, storage of firearms, flashlight techniques, use of cover and concealment, reloading techniques, justification of the use of deadly physical force NYS P.L. 35, and basic officer survival skills. There are two mandatory tests, one on the use of force and the other on shooting skills. To reserve your space a $100 non refundable deposit is required.
Armed security guards in New York State are required to complete specific firearms training and qualifications. In order to become an armed security guard in the New York State, you must first hold a valid pistol permit. Without a pistol permit, you are unable to fire a handgun. After you have obtained a pistol permit new applicants can then complete a 47 hour firearms training course. Existing armed guards are required to take an 8-hour annual refresher course.
Question: How do I obtain a pistol permit?
Answer: You must first take a firearms safety course, Click Here.
Question: Where can I find more information regarding the NYS law?
Answer: Feel free to, Click Here.
Students are responsible for their own range fees, ammo, targets, ear and eye protection. This is a hands-on in depth course with scenario based training. All participants must currently possess these prerequisites:
Call today to pre-register as seats are limited and will be filled on a first come, first served basis. After the seats are filled future students will be placed on a waiting list for a future class.
**********************************************************************************************************************
New York State 8 Hour Annual Armed Security Guard Training
Price includes classroom, range instruction and certificate.
Ammunition & range fees are NOT included in fee.

This course is an annual requirement to continue being registered as an armed guard in New York State. It is offered to satisfy the requirements of the Security Guard Act. This 8 hour session is a topical review of basic procedures, legal powers and limitations, ethics and conduct, emergency situations, access control, report writing, patrolling, and other pertinent subjects. It is designed as both a refresher course and to update guards in developments in the security field, this course includes three hours of classroom instruction on the Use of Force, followed by a written examination. It also includes five hours of weapons qualification and a proficiency examination. To reserve a space a $50 non refundable deposit is required.
To register you must call (845) 787-4181 or fill and submit the electronic form below, mail or email your full name, phone number and date of the class you wish to attend. Registered students are guaranteed a seat and will be informed in the unlikely event that a class must be postponed. Tuition fee is payable in cash, credit card or money orders payable to: Damon Finch Power Sessions
Please read the policy page prior to enrolling in any of our courses: click here
To change your status from an unarmed security guard to an armed security guard, you must submit this form (Click Here) along with a certificate showing completion of a 47-hour firearms course.
• You must return your current security guard ID card.
In addition armed security guards must complete an 8-hour annual firearms course. This course must be completed within one calendar year of completion of the 47-hour firearms course, and every year thereafter.
Equipment Needed:
1. Duty Handgun - A duty-type handgun, 9mm or larger semi-automatic or 38cal revolver/ 4" barrel.
2. Magazines or Speedloader - If using a semi-automatic pistol, bring a minimum of 3 magazines, If using a revolver, bring a minimum of 2 speed loaders.
3. Holster, Belt, and Ammunition Carrier Pouches - The holster must be strong-side directional draw, equipped with a handgun retention device and securely fastened to the gun belt. It is recommended that speedloaders and/or magazine pouches should also be equipped with a retention device.
4. Eye Protection, Ear Protection, and Baseball Style Cap - Safety glasses must be of the wrap around type or employ side panels. If wearing prescription glasses, they must be covered with safety glasses unless they meet the above requirements. Ear plugs or ear muffs (preferred), and a baseball cap with bill to deflect ejected brass must also be worn. NOTE: Students will NOT be allowed on the range without wraparound or side-panel safety glasses.
5. Appropriate Clothing - Students should bring appropriate clothing to participate in the range exercises. NOTE: Shorts are NOT appropriate range clothing.
6. Duty Flashlight - hand-held, duty-type flashlight capable of one-handed operation.
7. Note-Taking Material - Pen, pencil, and paper to take notes with in the classroom and on the range. A jumbo permanent marker for use on the range.
8. Cleaning Equipment - Appropriate cleaning equipment for the firearm being utilized at the school.
9. Optional Knee and Elbow Pads - Knee and elbow pads are for kneeling and prone position shooting. Cover garment for concealed carry range exercises.
10. 47 Hour Armed Course: 400 rounds of duty or training handgun ammunition.
8 Hour Armed Course: 150 rounds of duty or training handgun ammunition.
11. 47 Hour Armed: Shotgun Shells: 25 Rounds of 12 gauge target load.
Date Class Location Time
Thurs, Sept 28 8 Hour Armed Annual Newburgh 9am-6pm
Sun, Oct 15 8 Hour Armed Annual Newburgh 9am-6pm
Sun, Oct 29 8 Hour Armed Annual NYC 9am-6pm
Sun, Nov 19 8 Hour Armed Annual Newburgh 9am-6pm
Sun, Dec 17 8 Hour Armed Annual Newburgh 9am-6pm
Date Class Location Time
Sept 9-12, 17 47 Hr Armed Guard Course Newburgh 9am-730pm
Nov 18-22 47 Hr Armed Guard Course Newburgh 9am-730pm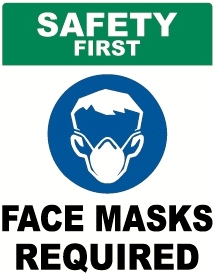 New York State 47 Hour Armed Security Guard Training
Price:$499
Discount Special: Course Includes FL & Utah CCW Certification (Value: $200)
Price includes classroom, range instruction and certificate.
Ammunition & Range Fees are NOT included in fee.